Our Office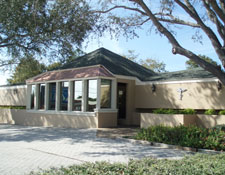 From your first phone call to the moment that you leave our office, our goal is to make it a positive experience for you.
Location & Hours of Operation:
Our office is conveniently located:
11444 Seminole Blvd.
Largo, FL 33778
Feel free to click here for driving directions or give us a call.
Our Office Hours
Monday through Friday from 9 am to 12:30 pm and 2:00 pm to 6:00 pm
Our Staff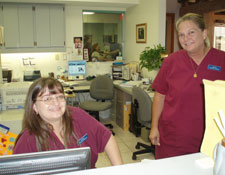 Front Office Reception: Will answer your first call, assist with appointment, and verify insurance information. The person at the front window will greet you on arrival, help to gather information and fill out forms, and assist with insurance paperwork.
Therapy Staff: is highly trained and educated to assist in your care through application of therapy modalities, teach you home care methods, assist with exercise instruction, and answer questions about proper ergonomics at home, work, and play.
Patient Care Coordinator: will assist you in making referral appointments to specialists and for test such as MRI or CT, and with the paperwork for these visits. She will also assist in making convenient appointments for your care.
Insurance Coordinator: Files your insurance claims electronically or on paper as needed, weekly, to make certain that your benefits are maximized and that your care is paid for promptly. She will credit your account with payments and will contact you if she needs additional information or paperwork to complete your claims.
Xray Technician: Your x-rays are taken either by a physician or a state licensed x-ray technician trained in the needs of our patients. X-rays are read by state licensed physicians and in cases where additional information or additional information is necessary will be referred to an appropriate medical or chiropractic specialist.
Our Doctors: Are friendly, caring and professional and are totally dedicated to finding out the cause of your problems, treating it at the highest standards, and helping you to prevent re-injury. They are dedicated to being up to date in their profession and in the treatment methods that relate to your care.